UPCOMING EVENTS-
Something Els Dog Walking Social and Fit Group Walk | January 2021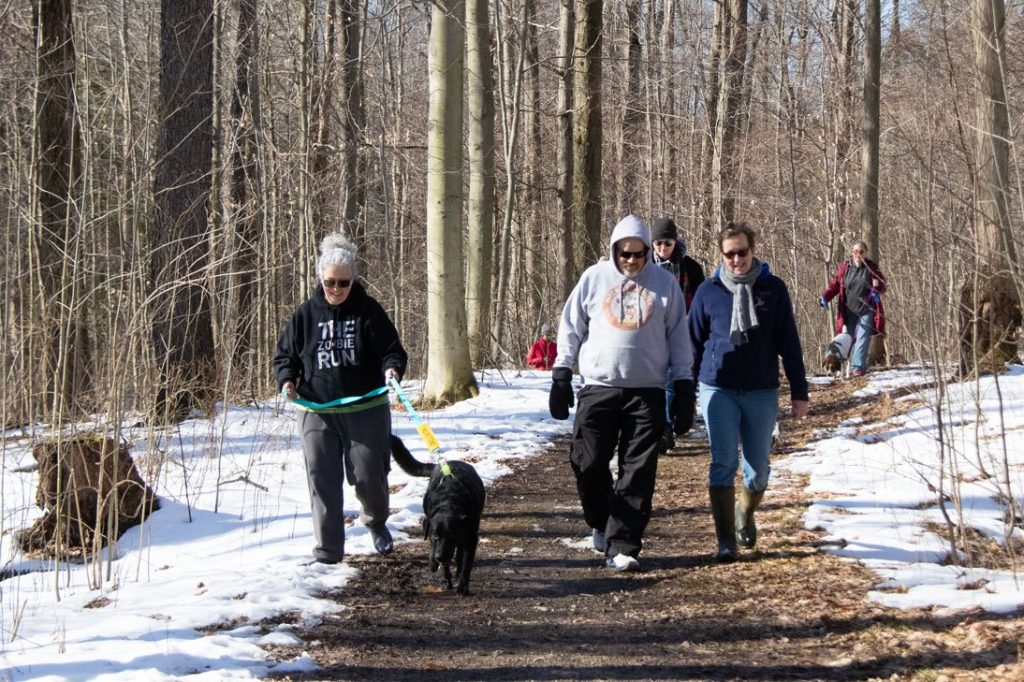 Sunday, January 31st 10 AM-11AM Pleasant Ridge Park Fairview, PA
MAKE SURE YOU SIGN UP IN ADVANCE :
somethingelsdogschool@yahoo.comFor dogs 8 months and older.
This group is all about keeping our social distance. This walking group is for all types of dogs; the dog that is in need of space but also would enjoy the company of other dogs and for reactive dogs who are learning to stay calm around other dogs or for dogs that are social butterflies but need on- leash socialization. We offer a more structured socialization opportunity where you can count on other dog owners to respect your space. If you've ever been in a (reactive) dog training class, you know that one of the best ways to increase your dog's skills around other dogs is to practice, practice, practice. But that can be really hard to do once a class is over and you no longer have a set time and place to meet up with other responsible families who are working on their dog's leash skills.
That's where our dog group comes in. So whether you have a dog that is a social butterfly, but prefers calmer, on-leash socializing (like a senior dog) or a dog who needs exercise in a more controlled environment than a dog park (like a dog recovering from an injury), our groups walk might be the perfect fit for you. The rules about the dog walking social and fit group; Dogs don't interact with each other. Flat, standard-issue leashes required. No flexis!
No prongs or shock collars! One dog per person. Dogs with reactivity, or in some cases, new dogs, wear yellow sleeves on their leashes (these are being provided) so that the group members know to give these dogs extra space. Burt & Els will be present without dogs. Burt at the front of the group and the Els at the back. They are able to support the dog walking pairs with training, watch out for loose dogs, and provide an extra set of hands. Burt & Els will use their phones to communicate if the group is large and spread out (like on a hike).
Registering at Something Els Dog School is required.
The number of dogs is limited (10) and must sign up in advance, cost $10 per dog.
The money raised will go to a good cause. We will be walking weather permitting, wear comfortable boots & clothing, for more information call 814 566 6458 or email; somethingelsdogschool@yahoo.com
Stay tuned for more upcoming events, including demonstrations and competitions!
PAST EVENTS
Something Els Dog Walking Social and Fit Group, CHRISTMAS WALK 2020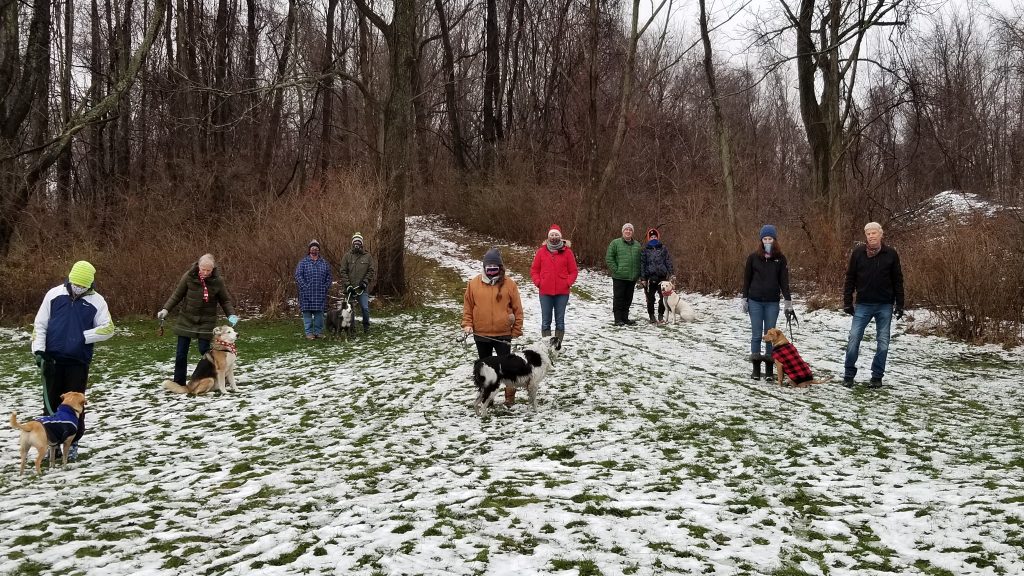 Sunday, December 20th, 2020 10 AM-11AM Pleasant Ridge Park Fairview, PA
This group is all about keeping our social distance. This walking group is for all types of dogs; the dog that is in need of space but also would enjoy the company of other dogs and for reactive dogs who are learning to stay calm around other dogs or for dogs that are social butterflies but need on-leash socialization. We offer more structured socialization opportunities where we can count on other dog owners to respect your space.

Mutt Strut –
August 10, 2019 at UPMC Park Erie, PA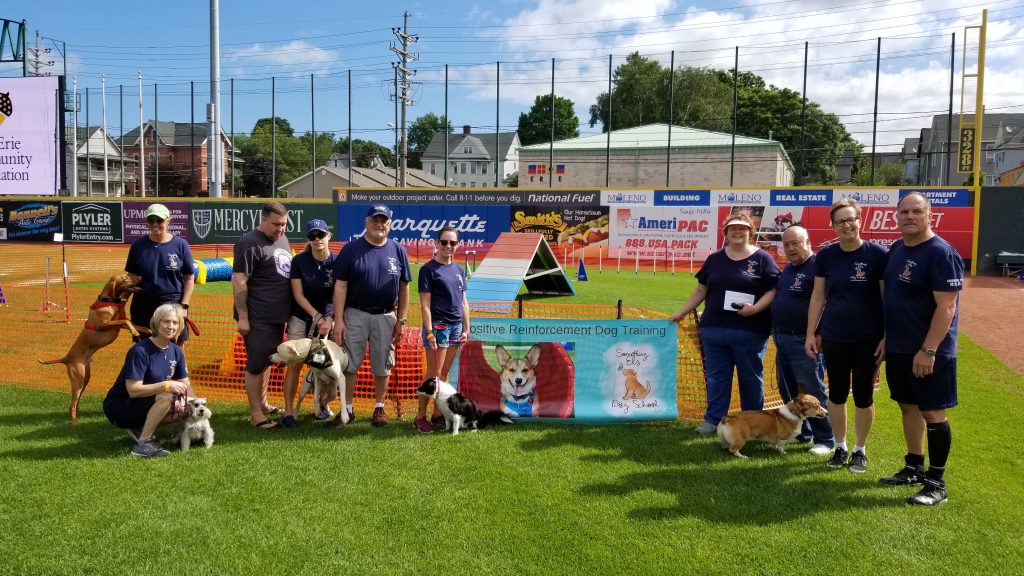 24th Annual Walk in the Park – September 10, 2019
We showed off our dog agility and other dog training tricks at Liberty Park and Ampitheater in Erie, PA on September 10th, 2019. All proceeds benefited Because You Care Animal Rescue out of Erie, PA.